WE HAVE INVESTIGATED ALL THESE LOCATIONS AND ARE NO STRANGERS TO TRAVEL.   
WE CAUGHT OUR FIRST NON ENGLISH EVP AT IRON ISLAND MUSEUM IN BUFFALO,NY
WE HAVE CAUGHT SHADOW FIGURES ON CAMERA AT HALDEMAN MANSION, WINSLOW HOUSE, KNICKERBOCKER AND BOLTON MANSION.
WE HAVE CAUGHT TWO AMAZING PHOTOS OF A BLACK MASS AT THE JENNY WADE HOUSE. ONE OF THE PHOTOS COMPLETELY BLOCKED OUT JENN.
AT THE W PHELPS GENERAL STORE JENN PICKED UP A SPIRIT NAMED "WALTER".  HE WOULD GO ON TO COME THRU ON OCCASION AT OTHER LOCATIONS.

AT UNDER THE MOON CAFE WE EXPERIENCED ONE OF THE MOST AMAZING GHOST BOX SESSIONS TO DATE.  CLEAR INTELLIGENT RESPONSES ALL DEALING WITH RELIGION.
JENN SAW AN APPARITION OF A YOUNG GIRL IN THE BASEMENT AT THE GAR CIVIL WAR MUSEUM 

WE RECEIVED ONE OF OUR MOST CHILLING EVPS AT WHITE HILL MANSION.  THERE USED TO BE A BORDELLO HERE AND WE CAUGHT A WOMANS VOICE SAYING "WERE YOU THE ONE THAT RAPED ME?"
THE BULLOCK HOTEL IS LOCATED IN DEADWOOD,SD ONE OF THE MOST OLDEST AND  HAUNTED TOWNS IN THE U.S.

AT THE BELLAIRE HOUSE WE HAD A NEGATIVE ENTITY TRY TO LURE US INTO THE ATTIC.

SAINT ALBANS SANITORIUM WAS ONE OF THE MOST ACTIVE LOCATIONS WE HAVE INVESTIGATED.  NICK WAS TOUCHED TWICE ON HIS ARM AND HAD HIS SHIRT PULLED.  JENN WAS TOUCHED ON HER BACK AND HER NECK. 
AT HINSDALE HOUSE, NICK HAD HIS CAMERA LIGHT TURN OFF, THEN JENNS FLASH LIGHT, THEN NICKS FLASH LIGHT.  WHEN WE CHECKED THE BATTERIES THEY WERE FINE AND EVERYTHING WORKED LATER ON.

AT EASTERN STATE PENITENTIARY, NICK FELT SOMETHING GRAB HIS WRIST DURING A GHOSTBOX SESSION.  WHEN HE ASKED WHAT WAS HAPPENING TO HIS WRIST THE GHOSTBOX REPLIED "ENERGY".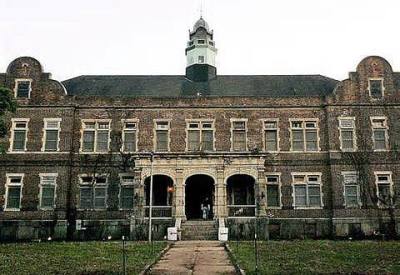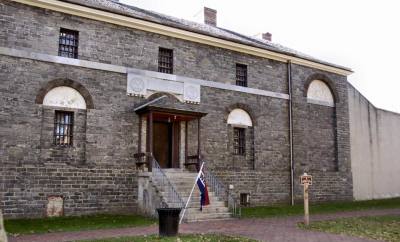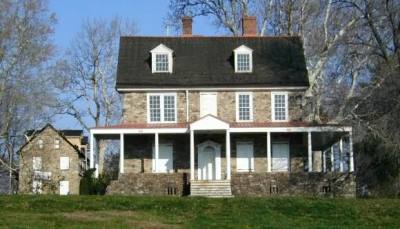 IF YOU WANT TO HEAR A DISEMBODIED VOICE WITH YOUR OWN EARS AND NOT WITH THE HELP OF A RECORDER, YOUR BEST CHANCE TO DO SO IS AT BURLINGTON PRISON

AT ROLLING HILLS ASYLUM WE HAD 4 DIFFERENT DEVICES LIGHTING UP AT THE SAME TIME.  A FIRST FOR ANY INVESTIGATION.

AT MOUNDSVILLE PENITENTIARY WE MADE CONTACT WITH ONE OF THE MOST FAMOUS SPIRITS THAT TAKES UP RESIDENCE THERE - WILLIAM "RED" SNYDER.  THIS WAS NO OTHER EVP SESSION BUT MORE LIKE AN INTERVIEW.  IT WAS QUESTION FOLLOWED BY AN EVP REPLY.
AT CLARA BARTON SCHOOL WE PLAYED HIDE AND SEEK WITH A CHILD SPIRIT.
WE HAVE BEEN TOUCHED AT MANY LOCATIONS: JENNY WADE HOUSE, PENNHURST, ROLLING HILLS, MOUNDSVILLE PENITENTIARY, BELLAIRE HOUSE...JUST TO NAME A FEW.
THE KNICKERBOCKER IS FULL OF HAUNTED OBJECTS AND DOLLS.  THE OWNER PEG REARRANGES THE MANY THEMED ROOMS REGULARLY BECAUSE ACTIVITY IS KNOWN TO BE AMPED UP WHEN THERES CHANGE TO A LOCATION.
SACHS BRIDGE HAS A CONFEDERATE SOLDIER NAMED TENNESSEE WHO LIKES CIGGARETTES.

NICKS NAME IS ALWAYS CALLED OUT ON GHOST BOX SESSIONS.  THIS HAPPENS AT THE MAJORITY OF ALL THE LOCATIONS THAT WE INVESTIGATE.
.

AT LONGFELLOWS WAYSIDE INN A SPIRIT BY THE NAME OF JERUSHA HOWE LIKES TO CUDDLE UP TO MALES WHO STAY IN HER ROOM.
OUR FURTHEST INVESTIGATION TOOK US FROM NEW JERSEY TO WASHINGSTON STATE!

AT OLD ST JOSEPHS HOSPITAL, NICK ENDED UP GOING INTO A TRANCE FOR 30-40 SECONDS.  JENN WAS FREAKED OUT AND DESCRIBED NICK LOOKING IN A STATE OF FEAR, NO BLINKING AND LIP QUIVERING.  NICK REMEMBERS HE HEARD JENN TALKING MULTIPLE TIMES TO HIM FOR WHATEVER REASON DID NOT REPLY.  EVENTUALLY NICK SNAPPED OUT OF IT. 
​WE HEARD A PHANTOM CAR AND PHANTOM VOICES RIGHT OUTSIDE OF THE HINSDALE HOUSE.  THIS PLACE IS IN THE MIDDLE OF NO WHERE ON A DEAD END STREET.  WHEN WE CHECKED NOBODY WAS OUTSIDE.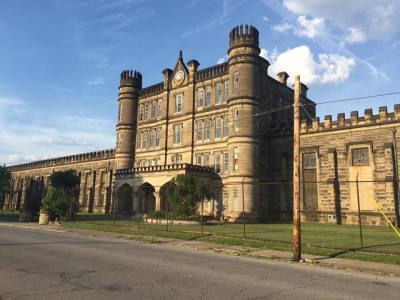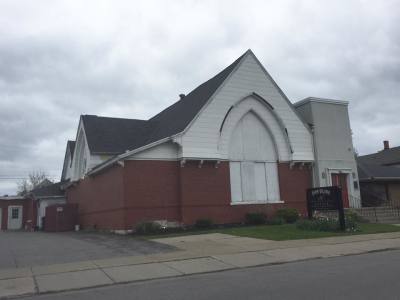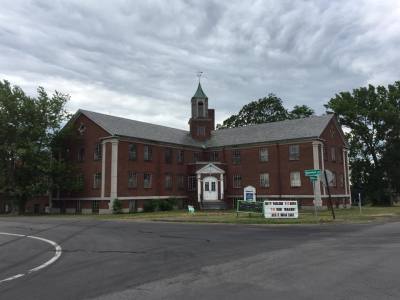 ROLLING HILLS ASYLUM

​EAST BETHANY,NY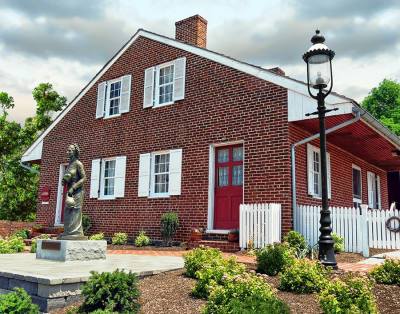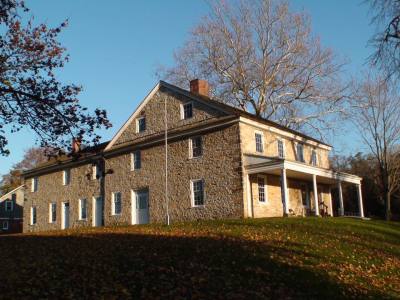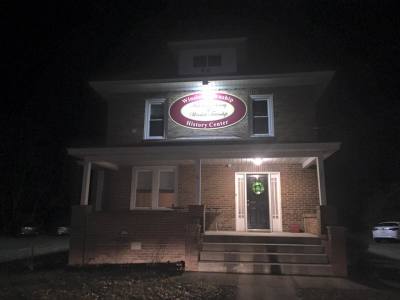 JENNY WADE HOUSE

GETTYSBURG,PA

WINSLOW HOUSE

WATERFORD WORKS,NJ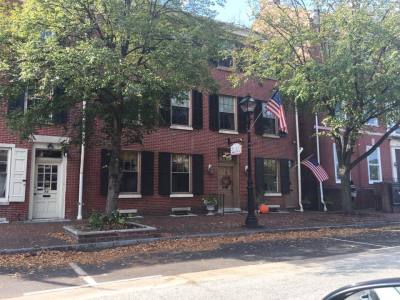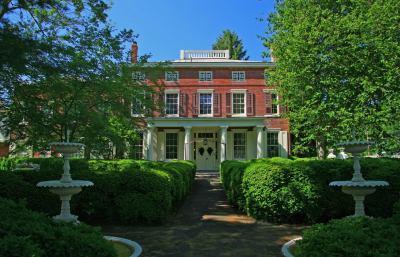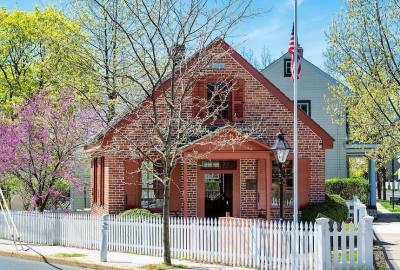 LILY INN

BORDENTOWN,NJ

SMITHVILLE MANSION

EAST HAMPTON,NJ

CLARA BARTON SCHOOL

BORDENTOWN,NJ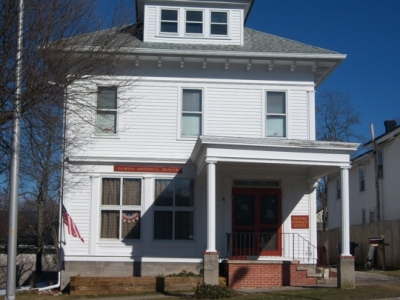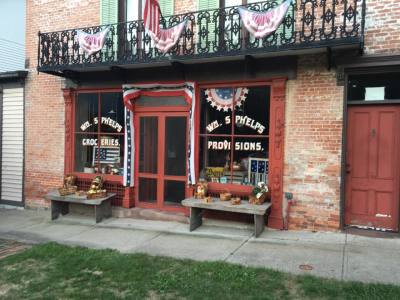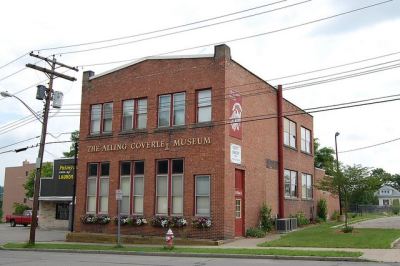 PALMYRA MUSEUM

PALMYRA,NY

W. PHELPS GENERAL STORE
PALMYRA,NY
ALLING COVERLET MUSEUM
PALMYRA, NY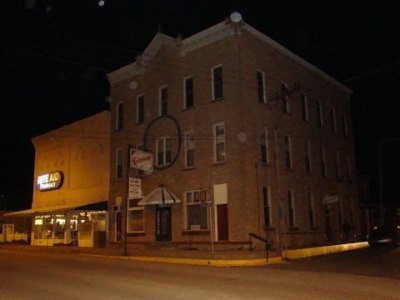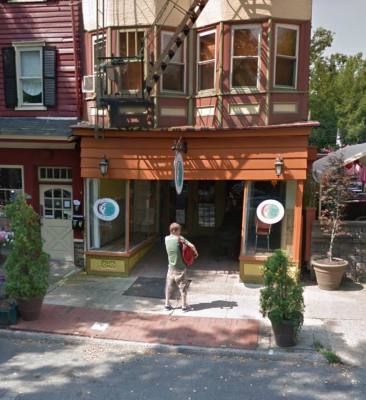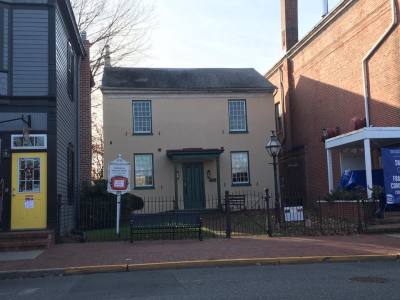 UNDER THE MOON CAFE

BORDENTOWN,NJ

FRIENDS MEETING CENTER
BORDENTOWN, NJ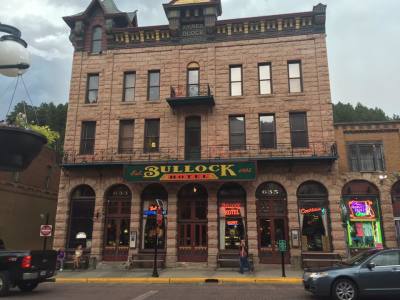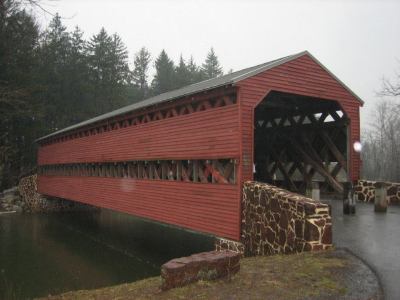 BULLOCK HOTEL

DEADWOOD,SD

GAR CIVIL WAR MUSEUM

PHILADELPHIA,PA

SACHS BRIDGE

GETTYSBURG,PA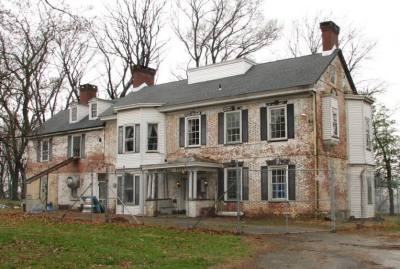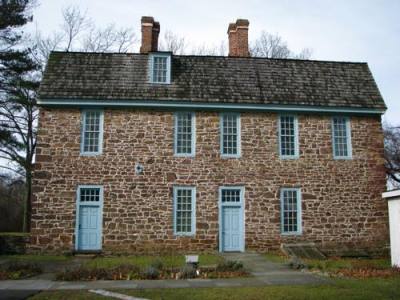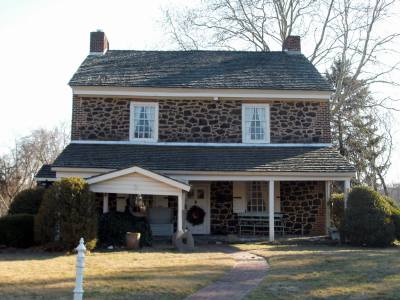 WHITE HILL MANSION

FIELDSBORO,NJ

KEITH HOUSE

HORSHAM,PA

GABRIEL DAVIES TAVERN
GLENDORA, NJ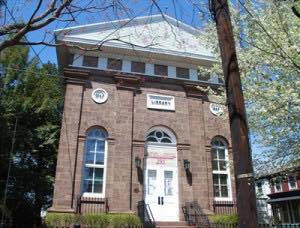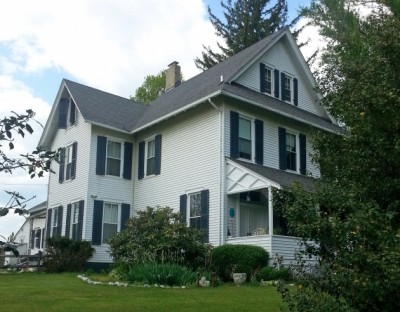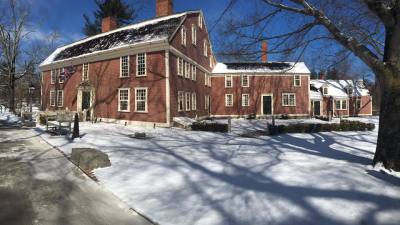 LIBRARY COMPANY

BURLINGTON,NJ

LONGFELLOWS WAYSIDE INN
SUDBURY,MA


MISS FANNYS VICTORIAN PARTY HOUSE

WAPPINGERS FALLS,NY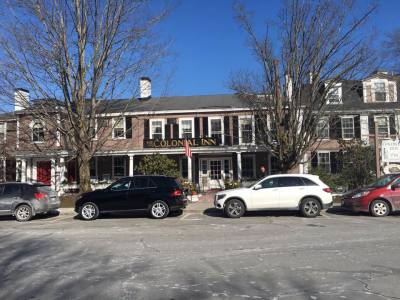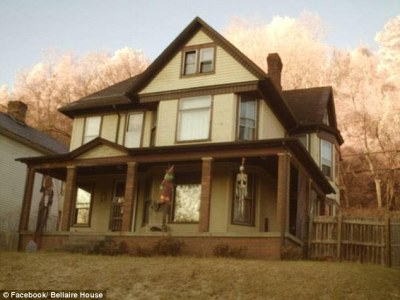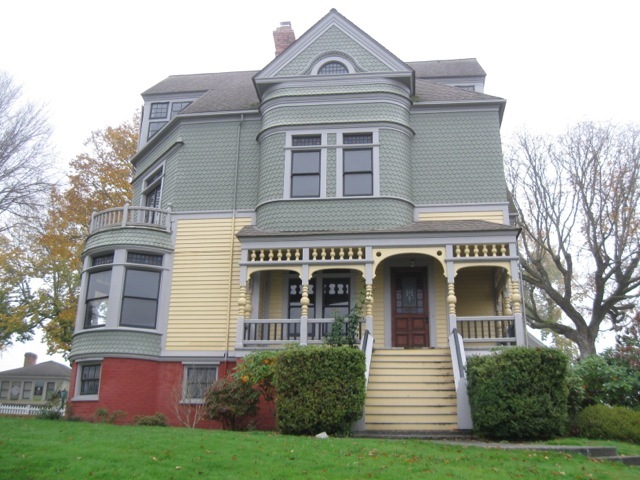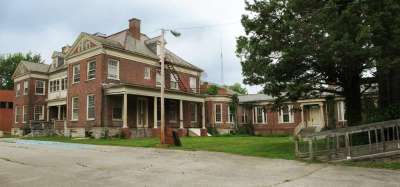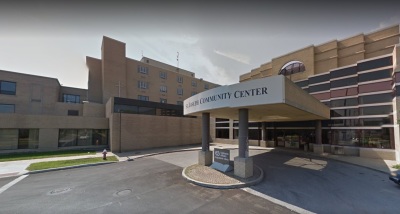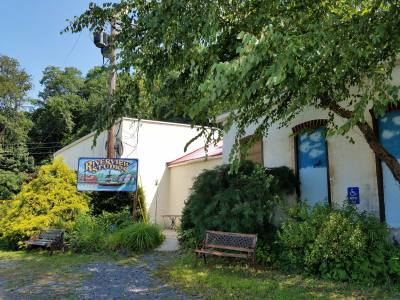 ST. ALBANS SANITORIUM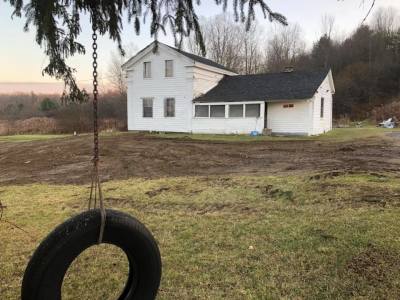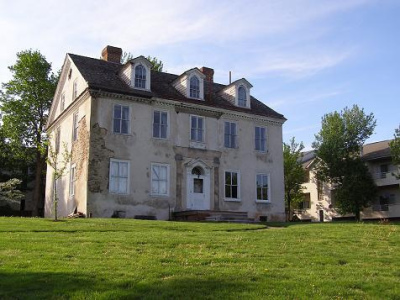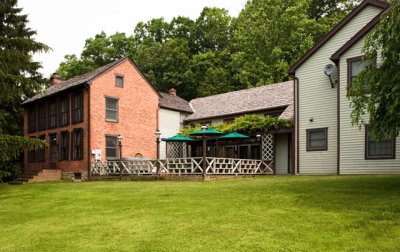 HINSDALE HOUSE
HINSDALE,NY

SELMA MANSION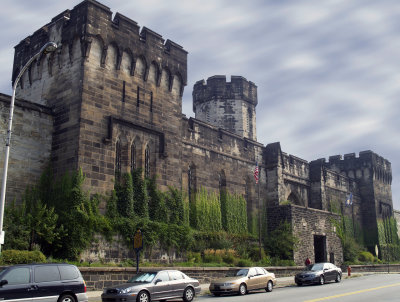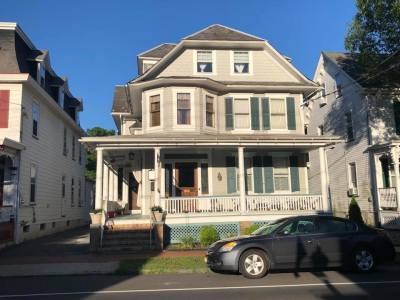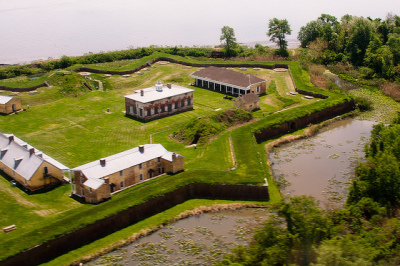 EASTERN STATE PENITENTIARY
THE CENTER, LIFE IN BALANCE
MEDFORD,NJ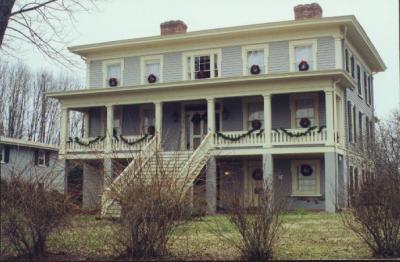 EXCHANGE HOTEL

GORDONSVILLE, VA