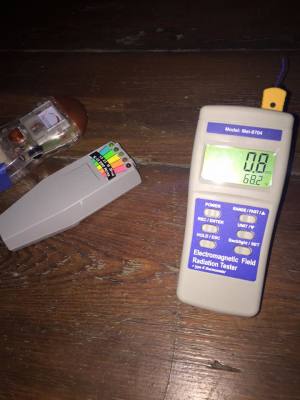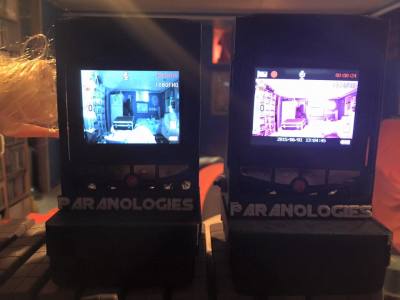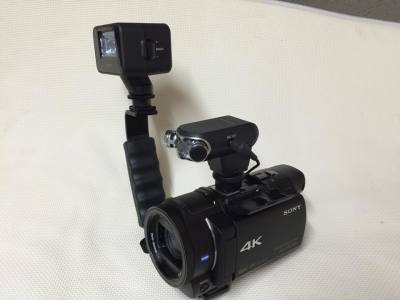 EMF DETECTORS

The Electromagnetic Field Detector, also known as an EMF, is the modern day ghost researcher's tracking device.  It it used to measure unexplained fluctuations in electromagnetic fields.
INFRARED HOT SPOT VIDEO CAMERAS
This combination provides low frequency light for the digital cameras and camcorders to see and record in the dark.  They can be placed to cover areas with consistent activity.
This high def camera has a high sensitive microphone attachment as well as a very powerful Infrared illuminator.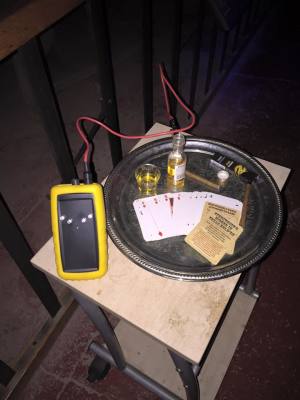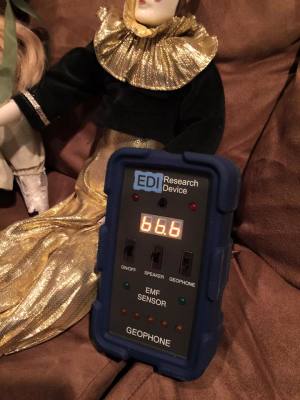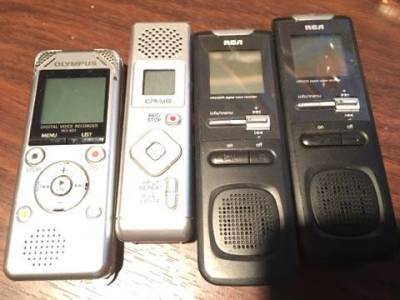 Using a digital recorder is essential in capturing EVP (ELECTRONIC VOICE PHENOMENA).
This device has a built in EMF detector, temperature monitor for any fluctuation and a built in geophone which is programmed to pick up the slightest movements or vibrations on the surface it is sitting on.
HAUNTED TRIGGER OBJECT
This device connects to anything metal and anything that either  touches or comes with in range will cause the lights to light up indicating interaction.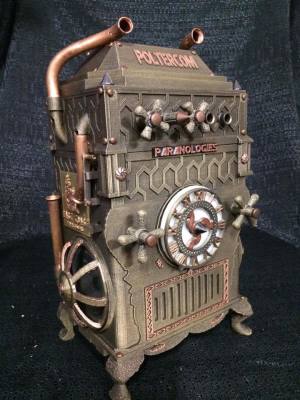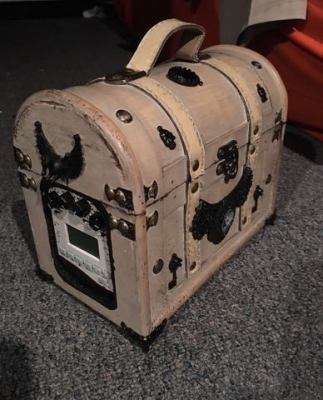 Using a guitar amp and pedals for noise reduction and effects this creates a clean sound for your ghostboxes.
The Poltercom is the first ghost box to sweep through FM radio stations with a motorized sweep.  In this sweep spirits can communicate within the frequency.  With its built in sensors it reads the static fields around it and turn the dial based off the direction of the static field, or it can sweep based off of temperature or pressure changes.
A ghost box that can sweep AM/FM frequencies channeling spirit voices with incredible results.  This is like a telephone to the dead.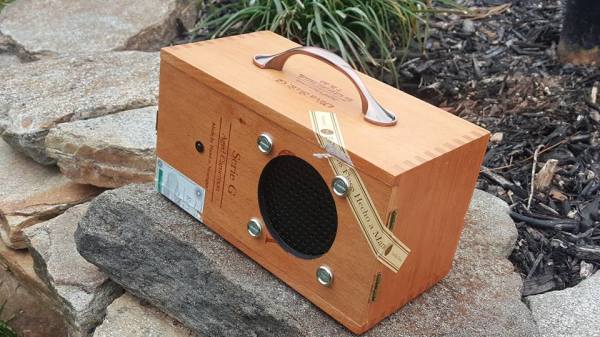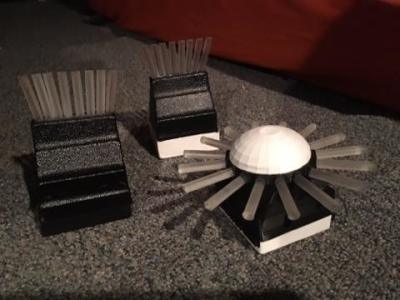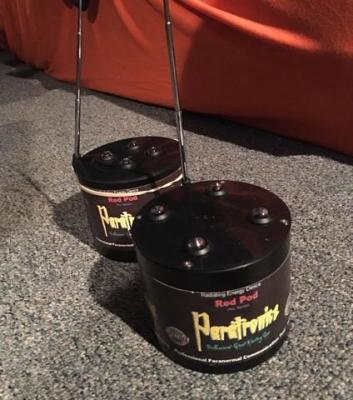 A specialized speaker box with a built in reverb and noise cancellation that can hook up to any hacked ghostbox or smart phone or tablet.
Parascopes visually follows Triboelectric fields vertically, allowing you to be scientifically informed of such fields. The 360 follows them horizontally.
​Based on source proximity, strength and EM field distortion (4) colorful LED lights can be activated in any order or combination.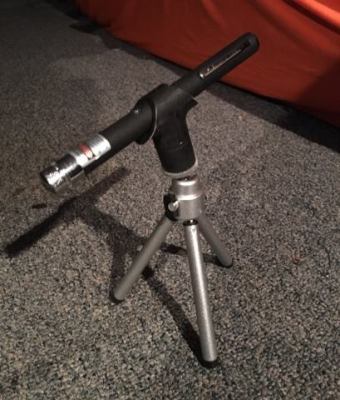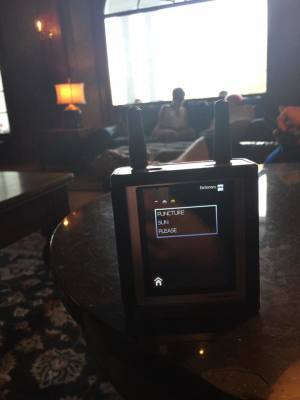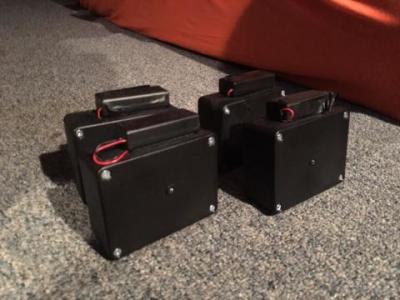 Puts a laser grid against a wall and if something passes in front of it, it will block out sections of the grid. Great for detecting movement, shadows, or solid shapes moving in the room.
OVILUS

The Ovilus converts environmental

readings into words.

​ EM Pumps create an electromagnetic field that can allegedly feed paranormal entities and help them interact.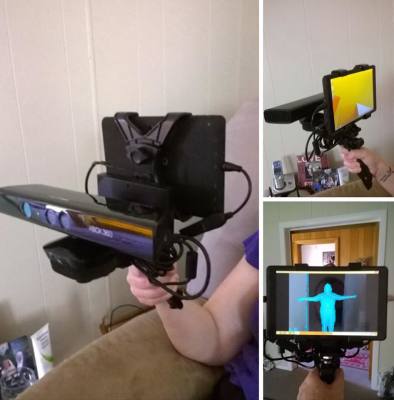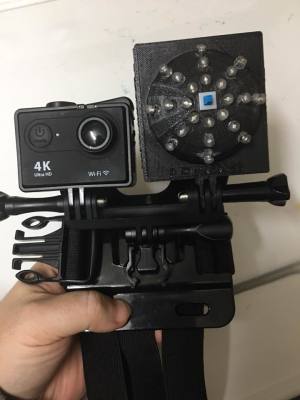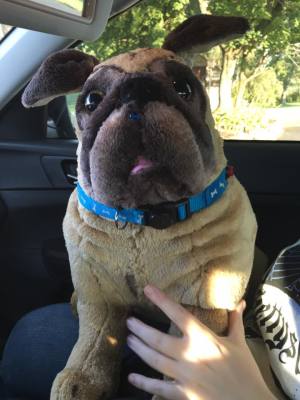 BRUTUS 
Brutus is a paranormal investigator/ trigger prop with built in sensors that will create a sound and light up if he is interacted with.  He is ideal for locations with known child spirits as well as adults since everyone can relate to a dog.
MOBILE KINECT

The technology behind the Kinect works for the paranormal. The camera sends out 1000's of little InfraRed laser dots into a room.  With the use of special software,  the Kinect can be attached to a PC and used to monitor a room.  If a spirit breaks the dots,  it gets tracked  on the PC screen as a stick figure,  much like the Kinect is supposed to work when a person uses it to play video games.   
INFRARED GOPRO BODY ATTACHMENT
High def Gopro cam with an IR light attachment.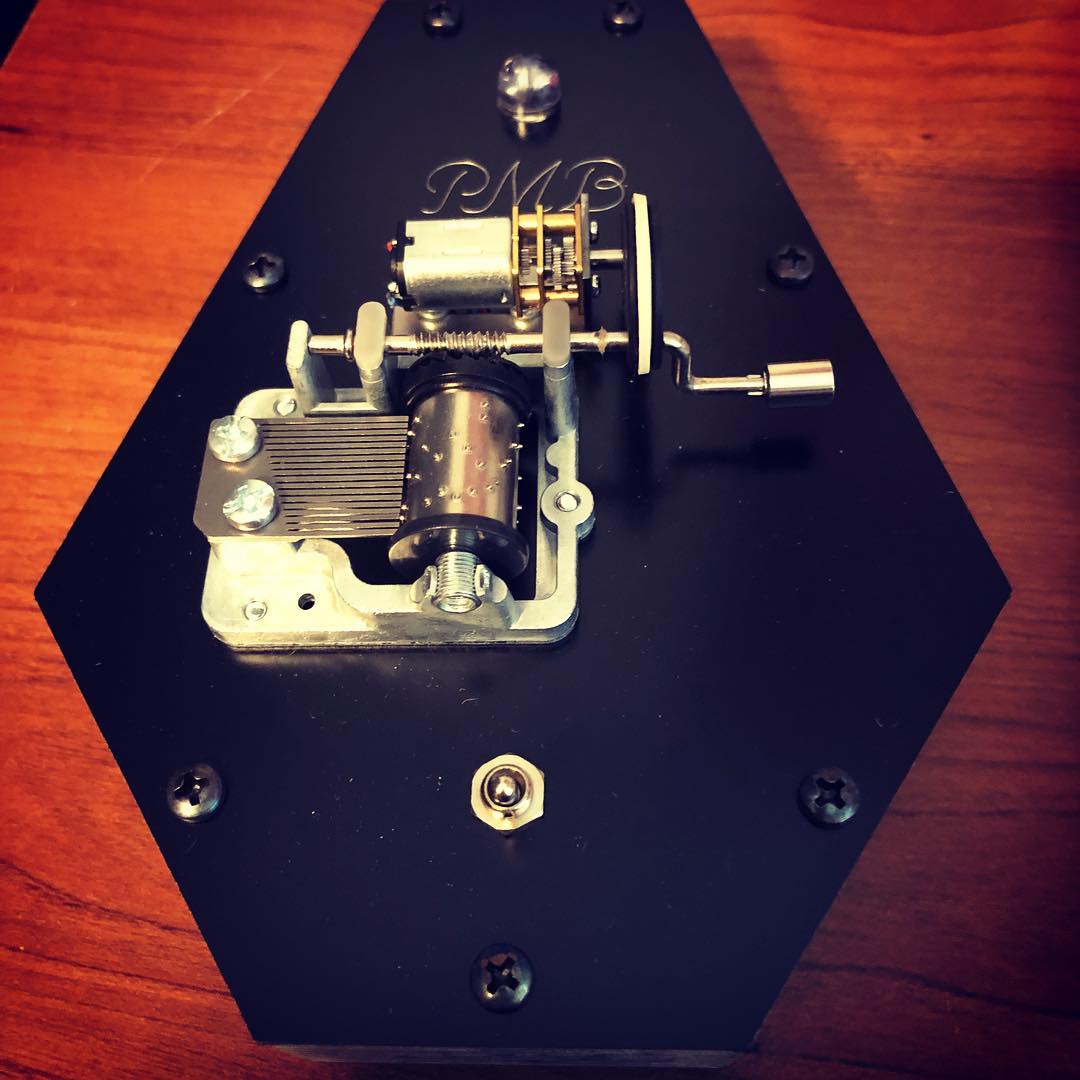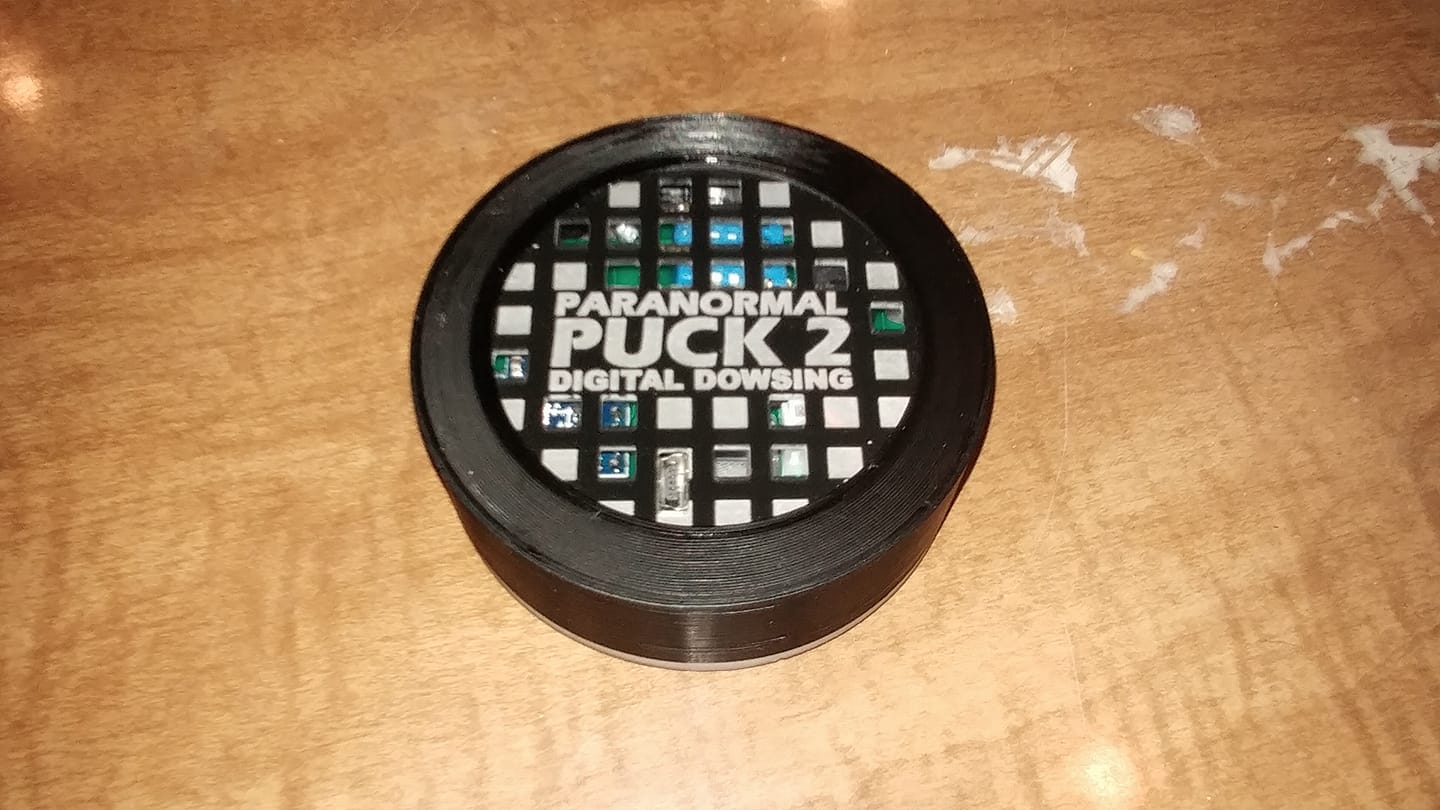 Not only is this a trigger object but it is a sensor and will start playing if it detects anything in front of it.
This sensor works similiar to the Ovilus and has a word bank built inside it.  Spirits can manipulate it to answers with words of their choosing.  The interesting thing about this is that this is communicated thru a text messaging system on your phone so you are basically text messaging with the dead.